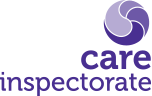 The Care Inspectorate is the independent scrutiny and improvement body for care, social work and child protection services and has a significant part to play in improving services for adults and children across Scotland. It regulates and inspects care services and carries out joint inspections of adults' and children's services delivered by health and social care partnerships across local authority areas.
The Care Inspectorate operates from offices across Scotland. Its headquarters are co-located with the Scottish Social Services Council (SSSC) in Dundee.
In January 2019, Elite were awarded the contract to deliver bespoke office 365 and windows 10 training to approx. 600 employees.  Each session was Instructor Led and delivered across various locations in Scotland.
Course content was tailored to suit the exact needs of the Care Inspectorate: –
What is Office 365?

What's included (Word, Excel, PowerPoint, Outlook, OneNote)
Anytime, any device.
What is Office On-Line
Signing In
'How to do in':
OneDrive

Launch
Upload a file
Create and Save a file
Delete and restore files
Share a file
Sync OneDrive files and folders
Use the OneDrive Mobile App.

SharePoint

Launch SharePoint from your computer
Create and saves file
Create a folder
Upload a file (drag and drop and via the toolbar)
Share a SharePoint File
Sync SharePoint files and folders
Restore previous versions

Office On-line

Share files from other apps
Add and review comments
Use an @mention
View previous versions of Office files

Desktop Apps

Sign into O365 using open applications such as Word or Excel
Save files on-line
Share files from your Desktop Apps
Save files from your file explorer

Teams

Create and format a post in Teams
Use @mentions to get someone's attention in Teams
Save a Post or Message

Best Practices

When to use OneDrive and when to use SharePoint
When to use Office online and when to use the Office Desktop apps
When to co-author and when to use comments
Course feedback was excellent across all sites.  For further information on O365 training with Elite Training please get in touch via email or call us on 0141 222 2227.
Search our range of great courses
Subscribe to our Newsletter
We'd love to keep in touch and keep you up to date with training news, content and offers.
We will never share your personal data with any third parties.